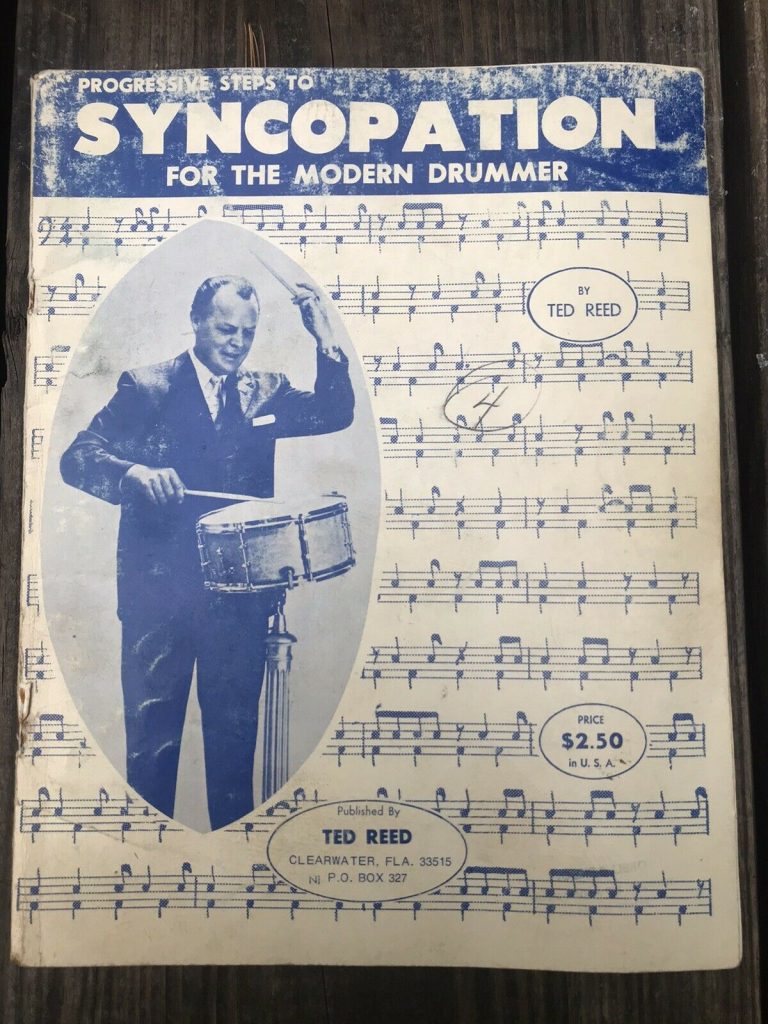 Here are some of the books I use in my teaching:
Progressive Steps to Syncopation by Ted Reed
Commonly known as just "Syncopation", this unassuming book of rhythm is the one essential book in all of drumming. We can and do practice virtually anything with it. I have worn out several copies in my decades as a drummer, but I still have my first copy.
Syncopation in 3/4 by Todd Bishop
The one major limitation of Syncopation is that the whole book is written in 4/4 time. With this book I have written similar materials—and adding a few things I think are missing from the original— in 3/4 time, another very common time signature. Order Syncopation in 3/4
Stick Control by George L. Stone
This purely technical book is another essential item, though I use it quite a bit less than many other teachers. It's quite dry, and not a lot of fun for most students, and, frankly, it's often not necessary.

Elementary Snare Drum Studies by Mitchell Peters
The snare drum book I use with most beginning students, or with any students who haven't read music much. Great, very deep introduction to the snare drum, and rhythm in general.

Intermediate Snare Drum Studies by Mitchell Peters
The best single volume I know of for professional level reading and playing competency on the snare drum. Non-rudimental. I still regularly use it in my own practicing.

Complete Funk Drumming Book by Jim Payne
Excellent overview of rock and funk drumming, good for students of all levels. My main rock/funk book.

A Funky Primer by Charles Dowd
Early 70s rock/funk book by my old college professor, that continues to be useful today.

Basic Drumming by Joel Rothman
Big pink book that has a little bit of everything. Good to have on hand to work on the one thing your other books don't cover— whatever that is.
Rudimental Primer by Mitchell Peters
Covers all of the drum rudiments the way they should be taught: in modern notation, with preparatory exercises and musical studies, in all of the rudiment's common forms.

Four-Way Coordination by Marvin Dahlgren & Elliot Fine
Another purely technical book for drum set, for advanced students. Practicing this book productively takes a lot of guidance.  See what I've written about it on my CRUISE SHIP DRUMMER! site, to get an idea of what you're getting yourself into…