My other site is a drumming blog called CRUISE SHIP DRUMMER!— playing on a river boat was my main money job for several years, a long time ago….
Here are some of the books I use in my teaching: Progressive Steps to Syncopation by Ted Reed Commonly known as just "Syncopation", this unassuming book of rhythm…
Welcome to the site! Hit the menu items to the left to find out everything you need to know about drum lessons with pro drummer and author Todd Bishop….
Starting in early 2020 we moved to an online format for all lessons, and resumed in person lesson in 2022. For in person lessons, we ask that you…

People always seem to want to know what's the deal with rudiments, what do you use them for, and which ones are the best, coolest, most valuable. So…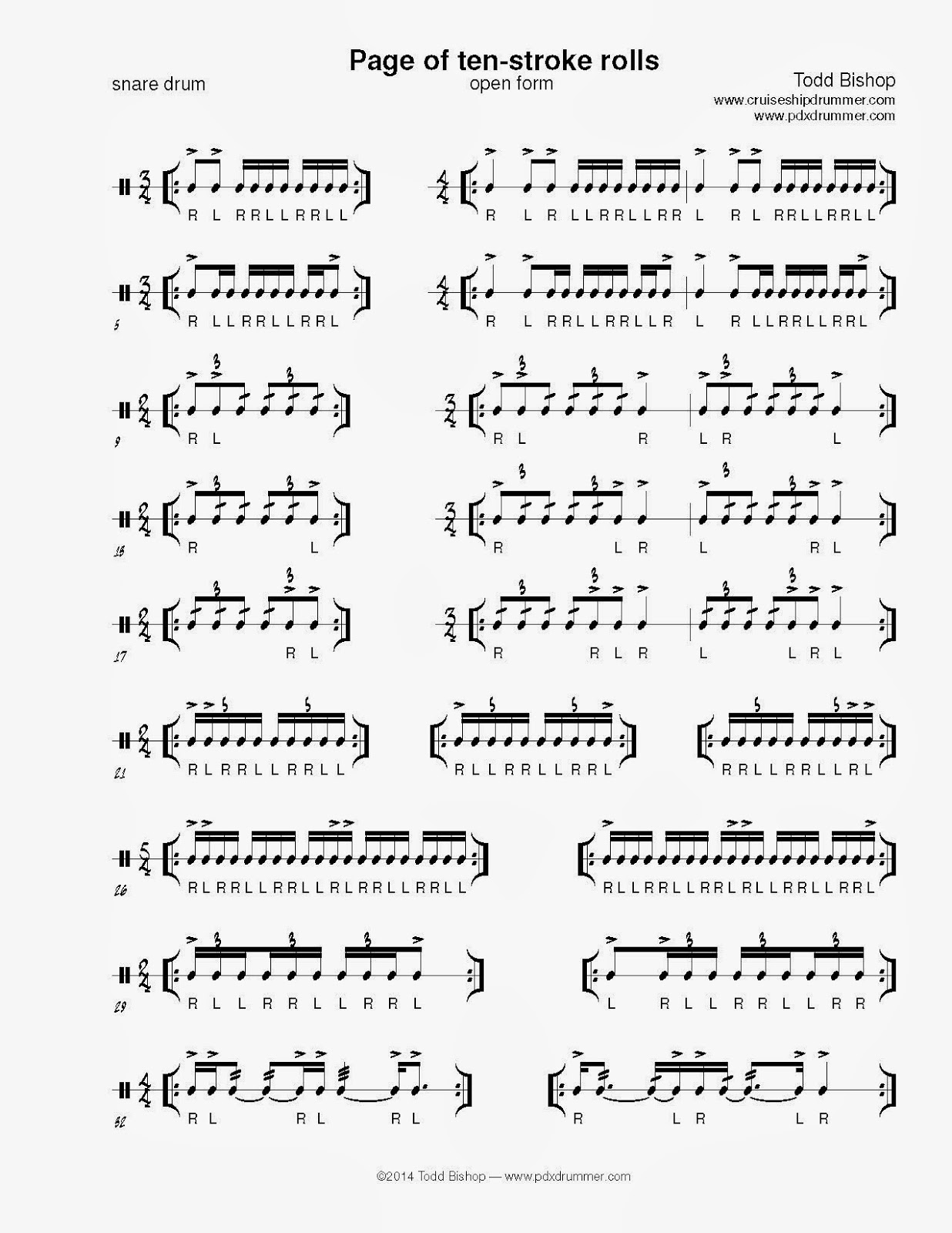 Here's a pretty straightforward page of ten stroke rolls, open, in a variety of rhythms and meters. A ten stroke open roll consists of four doubles and two…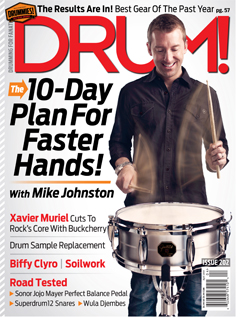 Judging by this check I just received in the mail, I apparently have an article in the April, 2013 issue of Drum! Magazine— my third. Hopefully that's still…
If you come to my house and walk into the room where I'm practicing, you're going to hear me sound like I can't play. That's because I'm working…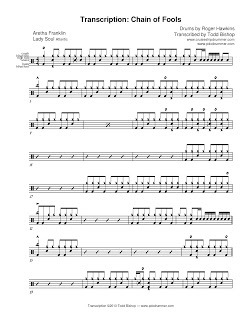 You've probably never heard of the drummer here, Roger Hawkins, but he played on a bunch of huge records, and must have one of the most divergent personal…